This Woman Was Drowning in Debt Before She Tried 'Cash Stuffing.' Now She's Made The Highly Effective Practice a Full-Time Business.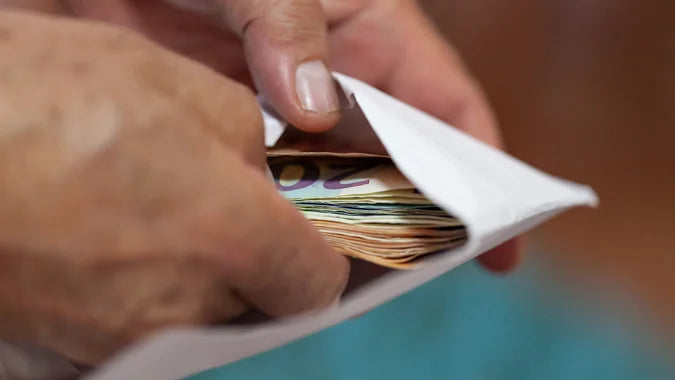 A Texas woman was $80,000 in debt before she tried a method of budgeting called "cash stuffing." Now, she's not only paid off her debt but turned the budgeting practice into a full-time business to help others save.
Budgeting, in theory, has never been easier in the digital age with countless apps and templates to help users manage their savings. However, a new method entirely void of technology is garnering traction after a Texas woman documented a budgeting practice called "cash stuffing" to pay off thousands of dollars in debt.
Jasmine Taylor, 31, was drowning in nearly $80,000 in debt in January 2021, per USA TODAY. She tried countless budgeting techniques and nothing seemed to work.
Then Taylor stumbled upon "cash stuffing" on YouTube, which involves taking cash out for designated spending purposes and putting it in envelopes, and the analog practice has helped her get out of debt in two years.
By 2022, Taylor had paid off all of her debt while amassing a TikTok following along the way. Now, Taylor has turned the practice that transformed her own budgeting into a full-time business called Baddies & Budgets which functions as a blog as well as selling different merchandise to assist in cash stuffing such as binders, wallets, and savings challenges.
"I could hand you a $100 bill now and a debit card with $100. I guarantee you it would be a lot easier to swipe that card than it would be to break the $100. We just have some type of connection with physical cash," Taylor told the outlet.
If people put away $21 every week starting in January, they'll have over $1,000 by Christmas, she added.