Meet the TikTok Money Experts Who Popularized Cash Stuffing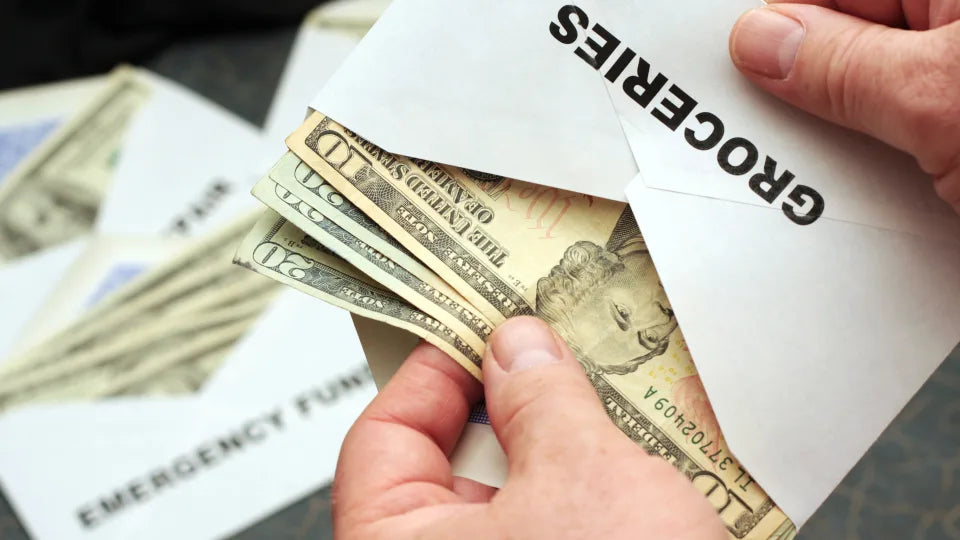 You may have seen the term "cash stuffing" online, but what exactly is it? This is a question many people are asking themselves after seeing it trend on social media. Others, however, find it familiar — cash stuffing is just an old-school budgeting practice for the digital age.
Cash stuffing is the act of physically withdrawing money in cash and putting it in envelopes. It's a way to budget by taking your digital balance and turning it into physical money that you can see and organize cohesively. Cash is organized in separate envelopes for each area of your budget, so that cash stuffers can choose exactly how much of their paycheck is going to items such as rent, food or entertainment.
For some influencers, cash stuffing has given them a hefty following. These are the top TikTokers who have helped cash stuffing rise to prominence.
@Baddiesandbudgets
Perhaps the most well-known of the personal finance TikTokers who have popularized this method, @baddiesandbudgets, or Jasmine Taylor, is a 31-year-old Texan who went viral in the days of the pandemic as she first began to cash-stuff. Living on a small budget and making money primarily off of side hustles after losing her full-time job, Taylor's videos soon blew up on TikTok.
Taylor used her stimulus money to launch the brand Baddies & Budgets. From a launch point of $1,200, Baddies & Budgets is now projected to bring in $1 million this year.